Dr Chilukuri Mohan
Academic Mentor and Advisor – Engineering Affairs
Chilukuri K Mohan is a Professor at Syracuse University, where he has been teaching since 1988, recently serving as EECS Department Chair and ECS Interim Dean.  He has a PhD (1988) in Computer Science from the State University of New York at Stony Brook, and a B.Tech. (1983) in Computer Science from IIT Kanpur. He conducts research in Artificial Intelligence, and has co-authored two books and about 200 research papers.  He considers the availability of adequate healthcare to be a fundamental right of every individual, and is exploring the potential applications of technology to improving healthcare access for all.  He also serves on the Board of Directors of the Food Bank of Central New York.
Dr Ramakrishna Prasad
Academic Mentor – Medical Affairs
One of the major unmet needs articulated by students and educational institutions in the area of global health and health volunteerism is the lack of well defined and skilled on-site mentorship.
A Mentoring relationship involving students/interns with an experienced senior mentor is beneficial across the board. Besides making the trainee experience to be more productive by ensuring clearer objectives, structure, and ongoing support, it also translates the efforts of visiting individuals and groups into greater benefit for local communities. Additionally, mentorship brings the necessary academic rigor to complete student projects into publishable studies that add new knowledge and have the potential to inform policy.
Dr. Ramakrishna Prasad is a U.S. Board Certified Family Physician and HIV/AIDS specialist who while based in India serves as a faculty member at the University of Pittsburgh. He brings his extensive experience in mentoring trainees from multiple backgrounds and levels in the U.S., India, and other countries. He will serve as the Academic Mentor – Medical Affairs for AarogyaSeva.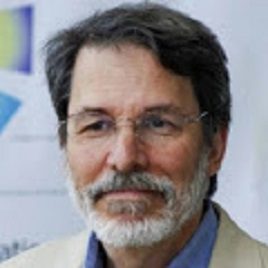 Jon Schull
International Project Director – Gift of Hand Project
A former Research Scientist at  Rochester Institute of Technology's Center for Media Arts Games Interaction and Creativity where he coordinates the  the MAGIC ACT/e-NABLE Lab,  Schull's obtained a Ph.D. in biological psychology from the University of Pennsylvania in 1980, earned tenure at Haverford College in 1987.  In In 1991 he founded SoftLock.com aka DigitalGoods.com (NASDAQ:DIGS) a seminal digital rights management company.  He joined the RIT faculty in 2002, to teach human computer interaction, and innovation and invention.  He earned tenure in 2008.  In 2013 he resigned from the RIT faculty to become a Research Scientist,  create e-NABLE, and found and establish the Enable Community Foundation a 501(c)3 non-profit.
The author of 19 patents and scores of scholarly articles, his scholarly, entrepreneurial, and humanitarian work has been covered by national and international news organizations in print, network television, and on the web .  His current research is focusssed on developing tools for cultivating, empowering, and understanding global communities of connected humanitarians.
An inspiring public speaker, Schullhas been the recipient of NSF and NIH Graduate Research Fellowships, and is currently a JMK Innovation Fund Fellow.
Dr Bhaskar Rajkumar
Corporate Social Responsibility and Development Guru
Dr Bhaskar Rajakumar is a physician by academia, with specialisation in radiology and masters in healthcare administration. He is also healthcare entrepreneur, co-founder of Healthconnect Digital, leading innovations in medical education. He has worked with leading hospital chains in India and with medical affairs teams for leading pharmaceutical companies across the globe. He has been associated with Aarogyaseva and team for near to a decade now in various ways, as a volunteer to consultant to an advisor. He is actively involved in philanthropic healthcare volunteering in India, working with various NGOs during the Utharakand floods, Nepal earthquakes, Chennai floods, Mumbai rains and Delhi winters. Another key area of his interest is women safety and education, he serves as an independent advisor to many NGOs in this sector to provide guidance, support and CSR assistance.
At Aarogyaseva, he currently serves as chief development officer, he is exploring newer avenues to enhance healthcare volunteering. He also takes care of part of our marketing operations.
""karmany evadhikaras te ma phalesu kadachana ma karma-phala-hetur bhur ma te sango 'stv akarmani" Bhagavad Gita (2/47)

Bipin Shivaji Dhane
Assam Coordinator
As a school student, Bipin worked for the non-profit Gopali Youth Welfare Society and opened a small school at Gopali village. Here, he went from door to door to persuade parents to send their children to school where he taught the youngsters. Preparing for his professional career, he came in the top 1% of the all India AIEE, IIT – JEE and GATE examinations and secured admission into IIT Kharagpur. He completed his B.Tech and M.Tech in Ocean Engineering and Naval Architecture here in 2013. On his graduation, he joined Keppel Fels, global leaders in design, construction and repair of mobile offshore rigs, as a Lead Engineer at their Singapore office. In 2014, he joined Keppel Offshore & Marine Technology Centre (KOMTECH) as a Research Engineer. Here, he led projects in collaboration with the National University of Singapore.
Dissatisfied with corporate life and wishing to make a meaningful contribution to the underprivileged back home in India, Bipin joined Ebion Pubic School in Majuli Island in Assam. Here, he headed the Teacher Training Unit, working with the teachers to develop them professionally and enhance their teaching skills. During this tenure, he travelled across the vast riverine island learning of issues that affected education and livelihood of the mainly Mishing tribal community. Desiring to make a bigger impact, Bipin partnered with local community leaders and in January 2017 started Majuli Island Hummingbird School in a remote and poorly accessible part of the island. The school, with rudimentary infrastructure, currently caters for children from 26 neighbouring villages. Bipin hopes to increase this number to serve 45 villages in the vicinity. Taking the help of Sunbird Trust, Bipin has started raising rudimentary infrastructure for his school. To accommodate children from far flung villages, Bipin built a hostel that accommodates 40 children and is likely to be expanded to house 100 children from the next year. He intends to use his school as a hub and work with the community for better livelihood, health and hygiene.
With an ideal alignment in vision and objectives, Bipin works as our Assam coordinator. He currently is working on setting up the free clinic in Majuli.
Poornima Sukumar
In-house Artists and Designer – Art for Aarogya Initiative
Poornima Sukumar is a muralist, artist, illustrator, documentary photographer from Bengalooru, India. She also loves traveling and teaching.
Having a degree in Art (BFA) from ChitraKala Parishat and also having taught Visual Semiotics for Design Communication at The National Institute of Design (NID) Ahmedabad, Poornima blends in perfectly with the Art for Aarogya initiative of AarogyaSeva.  She has been involved in work that enables her to connect with the society in various ways. She has worked previously for social causes and human welfare, widely with children, women and transgender. Though she paints walls for a living and is a freelancer based in Bengalooru she has jumped on board to be the lead in-house Artists and Designer for us. She is also currently working on the "Aravani Art Project" that is looking to create an sustainable and inclusive entrepreneurial platform for LGBTQ communities using art. She says " I am a vivid traveller, and my work takes me often to different parts of the country where I bridge my art and travelling by painting walls with the people of that space. I want to be able to implement art and reach out to as many people as possible and intertwine their journey into mine, artistically."
Poornima can be reached at art@aarogyaseva.org
Prashant Gade
India Coordinator and Innovator – Gift of Hand Program
I'm Prashant from India. I like to think of awesome ideas, and build as well. My research interests are quite varied and far at times, and I am usually found mashing up those disciplines- sensors, magic, lights, fashion, engineering, aesthetics, glitch art, music, cultures etc. As an independent inventor early on, I used to cook-up ideas in my head, then go out figure whatever tools/means required to build them- they not necessarily looked pretty. I picked up design/aesthetics through travel and working .
Toby Lamp
Volunteer Liaison North America 
Project Coordinator – Nepal Earthquake Response (May – October 2015)
Toby Lamp is a Registered Nurse from Fort Wayne, Indiana, USA. Having worked as an ER Trauma Tech, Medical Support Assistant and LPN, Toby has over 4 years of hands on experience. Taking time off to explore the world and different cultures Toby found us on Workaway.com to intern for 4 weeks in Bangalore.
With tons of energy and a cheerful smile, Toby is ever ready to take on responsibilities. He thrives on simplicity, challenging situations and spicy food.
The ideal person to work with in Nepal post the devastating Earthquake, he had no hesitation in cutting short his vacation and canceling his trip to China.  Toby currently works as the Project Coordinator for the relief and rehabilitation response in Nepal.
Toby can be reached at Tobylamp@aarogyaseva.org
https://www.linkedin.com/pub/toby-lamp/41/ab2/672
Wendy Chan
Social media, communication and outreach Fellow
Wendy Chan has joined us as part of the January 2016 IDEX fellowship. The IDEX Global Fellows program is a 6 month curriculum filled with curated readings, professional development assignments and workshops, one on one mentoring and coaching as well as a placement in local organisation. IDEX's mission is to create the next wave of individuals who will innovate, develop and promote solutions to social challenges within an existing enterprise or organisation.
Wendy is originally from Hong Kong though has spent most of her time growing up in Brisbane Australia.  She has over 5 years experience in banking looking after the requirements of both family owned and multinational listed corporations. Prior to this she was a registered pharmacist with close to 7 years experience in the community setting. She holds a Bachelor of Pharmacy and a Masters of Commerce Adv (Accounting) from the University of Queensland.
During her time with AarogyaSeva Wendy is seeking to increase our brand awareness and interactions with supporters particularly via use of social media.  She will regularly update the blog, look to engage and build AarogyaSeva student chapters whilst also helping out where she can.
Wendy can be reached at Wendy@aarogyaseva.org
Wendy:  https://in.linkedin.com/in/wendywt
Minakshi Singh
Communication and Arts Sevak
Minakshi Singh is a practicing artist and has acquired a Masters in Art and Media Practice, from the University of Westminster, London, in September,  2011. She is basically a painter, poet and installation artist and likes to make use of different media for her art work. Her work is a combination of  painting inspired by poetry and vice verse. She also likes to do interactive art pieces which involve the participation of the audience and making good use  of the space. Her artwork takes carping view of social and personal subjects.She gets inspired by dreams, fairy tales, poetry and fragments of memories  from her childhood and adolescence combined with the anticipation of the unknown future and of emotions that one wants to let go and ardor that one  wants to cling on to. Watercolor, ink,acrylic, wax crayon, oil and tempera are some of the media she works with. Minakshi also likes to explore different  kinds of paper, canvas, fabric, wooden panels and any kind of surface for her paintings. While her medium differs the methodology remains the same. Her  work often revolves around a central theme and character.
Minakshi Singh serves as the Artistic Lead and volunteers with the "Art for Aarogya" project.
Dimple Dhanani
Public Relations and Research Sevak
Mohan Krishna
Chief Program Sevak – Bangalore
Mohan Krishna Kantamaneni has a graduate degree in pharmacy from JSS University, Mysore.  He started his professional career as a clinical trial analyst in GVK Bio, where his role was to capture summary level clinical data from publicly available resources to assist clients in conducting comparative efficacy and safety analysis, predict/improve trial outcome, and develop product differentiation. After a brief stint in GVK Bio he joined as an associate in Brand Promotions department of Indegene Life Systems, Bangalore. His role in Indegene included  providing marketing solutions (print, digital and online) to major pharmaceutical firms to raise brand awareness, and developing and operating an online platform to help pharmaceutical firms update and gauge the knowledge levels of their sales force.
He is associated full time with AarogyaSeva since its inception. He currently serves as the Managing Sevak – Projects in Bangalore.
Dr Manish Arora
Chief Technology Sevak
Dr. Manish Arora has a PhD in applied physics at University of Twente, the Netherlands (2006) and B. Tech (Chemical Engineering) from IIT-Delhi (2002). He did post-doctoral research at Institute of Biomedical Engineering at University of Oxford, UK (2006-08) and was appointed as faculty there (2008-10).    Subsequently, he worked at GE-Global Research, Bangalore as Lead Scientist in Biomedical Signal Analysis Lab (2010-12).
He was recipient of Grand Challenges research grant from Bill and Melinda Gates foundation for development of low-cost low-power mobile ultrasound scanner.    Dr. Arora has also worked at the  Institute of Microelectronics and Nanyang Technological University, Singapore as Senior Research Fellow. Dr. Arora has over 70  research publications and 6 patents applications granted/applied from his research career.
Dr Arora now serves as the Chief Technology Sevak at AarogyaSeva and heads the Technology, Research and Innovation vertical.
https://in.linkedin.com/in/aromanish